Welcome to Altavia
A Barony in the Kingdom of Caid, in the Society for Creative Anachronism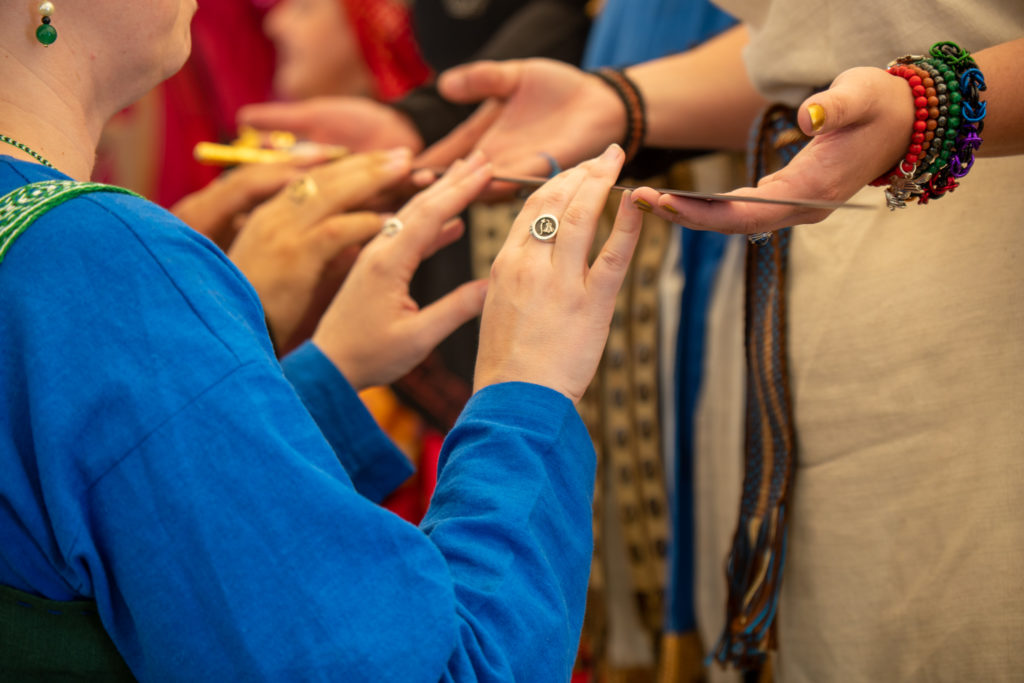 On May 13, 2023 Altavia's 9th Baron and Baroness

were invested.
Long live Baron Griffith Von Bremen and Baroness

Amabel Radleigh!
Long live Altavia! Long live Caid!
---


Baron Griffith Von Bremen and Baroness Amabel Radleigh
The Barony of Altavia is a local chapter of the Society for Creative Anachronism (SCA), an international organization dedicated to researching and re-creating the arts, skills, and traditions of pre-17th-century Europe. The Barony of Altavia includes the San Fernando Valley, Santa Clarita Valley, and Malibu, and is part of the Kingdom of Caid which includes Southern California, Greater Las Vegas Area, and Hawaii.
Members of the SCA study and take part in a variety of activities, including combat, archery, equestrian activities, costuming, cooking, metalwork, woodworking, music, dance, calligraphy, fiber arts, and much more. If it was done in the Middle Ages or Renaissance, odds are you'll find someone in the SCA interested in recreating it. What makes the SCA different from a Humanities 101 class is the active participation in the learning process. To learn about the clothing of the period, you research it, then sew and wear it yourself. To learn about combat, you put on armor (which you may have built yourself) and learn how to defeat your opponent. To learn brewing, you make (and sample!) your own wines, meads and beers. You will frequently hear SCA participants describe the SCA as recreating the Middle Ages "as they ought to have been." In some ways this is true – we choose to use indoor plumbing, heated halls, and sewing machines. In the dead of winter we have more to eat than King's venison, salt pork and dried tubers. However, a better description is that we selectively recreate the culture, choosing elements of the culture that interest and attract us.
Altavia News From Their Excellencies
August 2023
My fellow Altavians, Rejoice!
We've served as host to many guests and instructors from other baronies at our practices whose tutelage has inspired growth on both fields. Thus far with new people attending semi-regularly. As well as starting up our A&S in the first of a series of Tunic making & decorating classes, taught by our own Magnificent Monique.
Fret not, there'll be plenty of upcoming events for Altavians to Represent. Such as Festival of the Rose, Academia, Pirate Tourney, Highland War, and Crown Tournament. We look forward to future events and the joy they bring you. Let us know if you need anything.
Here to Serve,
Your B&B besties, Griff & Amabel